We provide loans to doctors, dentists, chiropractors and veterinarians. We can offer your practice working capital, debt consolidation, equipment financing, expansion loans, improvement loans and practice acquisition loans.
Working Capital
Practice loans to medical professionals to use as they see fit to enhance the practice. Terms to 72 months with no upfront payments and the loan is not reported on the personal credit bureau. The proceeds of these loans can be used for almost any purpose.
Personal Needs
Debt Consolidation
Practice Expansion
Application Only to $75,000. Full Financials up to $250,000.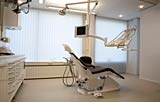 Medical Equipment Leasing
Choose from a number of payment options and include up to 50% for soft costs.
We can arrange for a lease and a loan at the same time.
[h3]Practice Acquisitions[/h3]
This program is the perfect option for the Health care Professional looking for exponential growth. Whether buying into a practice, or just buying out a current partner, Accelerate Commercial Capital has the capital to meet your growth needs.
One Hundred Percent Financing offered to all qualified medical professionals.
[h3]Debt Consolidation[/h3]
We have the resources to refinance your debt in to one low monthly payment. We can approve you in 24 hours and in a week's time, pay off your total debt.
Don't let revolving debt take over your practice. Accelerate Commercial Capital is highly experienced in providing solutions to your capital needs
Please contact us today, and we will forward you an application or, if you prefer, one of our qualified professionals will contact you with all of the details.