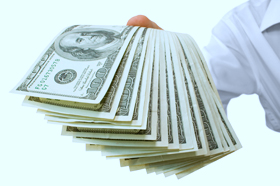 Accelerate Commercial Capital specializes in Unsecured Business Lines of Credit. These business lines of credit do not require collateral and include anything from smaller business credit card solutions up to individual lines of credit for $500,000. How much the business owner qualifies for depends on the credit profile and the size and profitability of the business. Start-up companies with no established revenue and a business owner or partner with a good credit file can expect to receive between $25,000 – $100,000 normally.
Established businesses with revenues of $1,000,000 up to $10,000,000 can expect between $100,000 – $500,000 with no collateral if they qualify with their financials and credit. These are A-Paper products so the rates are very good. They range anywhere from 0% introductory offers on all our business credit card solutions to 1-5% over prime for the larger lines of credit. We don't offer "subprime" Unsecured lines so you'll either get the good rates or you will not be approved.
We offer a No-Obligation Pre-Qualification that takes 10 minutes to complete and only requires a credit check that you can pull yourself for a very small fee. Contact us for more information or click the link below and you can begin the process right now. There is absolutely no obligation and other than the minimal credit check fee you will only pay when credit lines are obtained.